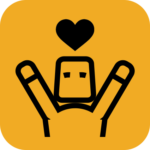 Website Game Reign
Who We Are:
Game Reign is one of the leading game studios in China, creating epic, award-winning games for gamers around the world. We pride ourselves on creating a collaborative, passionate, and fun-loving environment. We are expanding our operations in Asia with a new development centre in Singapore.
On our quest to create amazing games at our new Singapore office, we're looking for awesome and talented people to join us in designing and creating new game worlds. We are building a team with diverse strengths and experiences to bring our worlds to life, and believe that these people are our most important asset. We are great collaborators and culture carriers who enjoy using the freedom of ideas to achieve the unimaginable. We believe in a dare-to-dream culture!
We're looking for fun-loving, passionate people with a sense of humor, a broad set of skills, life experiences, talents and perspectives. If that sounds like you, come join us in crafting new worlds and help us to connect players to the stories and characters within them. Come be a part of something awesome with us!
The Job:
Your role as an Office Administration cum Receptionist will be pivotal in creating a positive and efficient work environment by managing the front office and providing essential administrative support.
Key Responsibilities:
Be the welcoming face of our office, greeting visitors and managing incoming calls with professionalism and courtesy
Assist in various administrative tasks
Manage office supplies inventory
Set up and prepare meeting rooms
Assist in maintaining employee records and documentation
Qualifications, Skills & Requirements:
Minimum Diploma Certificate in Human Resources, Business Administration, or related field.
Proven experience in an administrative or receptionist role.
Proficient in MS Office (Word, Excel, Outlook).
Detail-oriented with strong organizational abilities.
Ability to handle sensitive and confidential information with discretion