Full Time
This position has been filled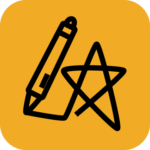 Website Game Reign
Who are we looking for?
We are looking for a Concept Artist who will collaborate closely with the Art Director to create digital concepts ranging from environment sketches to prop illustrations and character concepts. You should be comfortable creating concept designs on a tight production schedule. You should also have a strong understanding of hard surfaces, organic forms, architectural designs, and traditional art skills
Responsibilities
Visually interpret ideas and theories into high quality sketches, mood paintings and refined concepts to inspire and guide artists and game designers
Create designs that are accurate and clear; providing artistic and technical direction for artists and programmers
Break down concepts into usable designs and layout sheets for modelers
Work closely with the art director to ensure artistic consistency and styling
Requirements
Minimum Degree/diploma in illustration, graphic design or related field; or two to four years related experience and/or training; or an equivalent combination of education and experience.
Minimum of 3 years' experience in the gaming industry
Strong sense of visual design
Strong background in traditional/digital art forms
Strong sense of shape, form, and composition in digital mediums
Ability to create quick, rough sketches of ideas and concepts
Excellent communication skills. Must be able to thrive in a highly collaborative, team-oriented environment
Strong work ethic, and ability to maintain high quality and consistent progress without constant supervision
Attention to detail and creative problem solving
Pluses
Previous experience in concept design for games
Basic modelling skills in 3DS Max, Maya, or SketchUp is a plus
Experience in Agile development
You have a passion for games, and a desire to be part of the development.