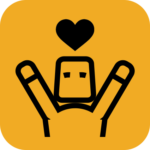 Website Game Reign
Scopes:
Responsible for the day-to-day operational accounting activities.
Responsible for the timely submission of monthly/ quarterly full set of financial accounts, management accounts and GST tax reporting within the stipulated dateline.
Implement financial and control process improvement initiatives.
Liaise with auditors, bankers, tax agents and government bodies.
Preparation of annual budget and cash flow projections.
Review, enhance and participate in any Finance related projects.
Support the business and management in any business analysis, projects, initiatives and other duties assigned.
Requirements:
At least 5 years experiences in Accounting including some auditing experience preferred
Minimum Bachelor of Accountancy or Finance with CPA or relevant professional qualification
Experience in handling accounting and tax matters
Hands-on experience with accounting software
Proficient in Microsoft Office
Good knowledge of IFRS reporting standard
Cheerful, Meticulous, possess good interpersonal skills and a team player
Those who are available immediately will be preferred