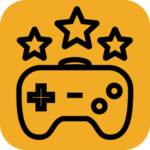 Website Game Reign
Who are we looking for?
We are looking for a talented and experienced Senior Game Designer to create a new experience for mobile games. This position will focus on the creative design of mobile content, and you will be expected to wear many hats! The ideal candidate will have extensive proven experience in game design, a strong aptitude for critical thinking and analysis, outstanding people skills, boundless creativity, extensive knowledge of the games, and a longstanding passion for playing games.
Responsibilities
Transform your ideas into detailed and well-thought-out designs, clearly communicated using user story or loglines.
Advocate for and will represent the Design team to the dev team.
Brainstorm and write designs, and provide feedback to other designers.
Be a mentor to more junior members of the team.
Propose engaging and creative events, feelings and emotion centered features that will improve user experience, engagement, and excitement.
Recognize and stay current with game design trends, patterns, and consumer preferences.
Requirements
5+ years of experience in mobile game design, including at least 2 years on a game in live-ops.
Able to collaborate with other departments' to ensure positive communication and problem solving between disciplines.
Excellent written and verbal communications skills.
Expert level of knowledge of the free-to-play market, and its past and current trends.
Expert level knowledge of Google Docs, Sheets, and Slides.
Adequate-level knowledge of system, level and narrative design
Great attention to detail
Team player – everyone contributes ideas in an ego-free group.
Experience in managing or mentoring other Designers.
Pluses
Experience with mobile development.